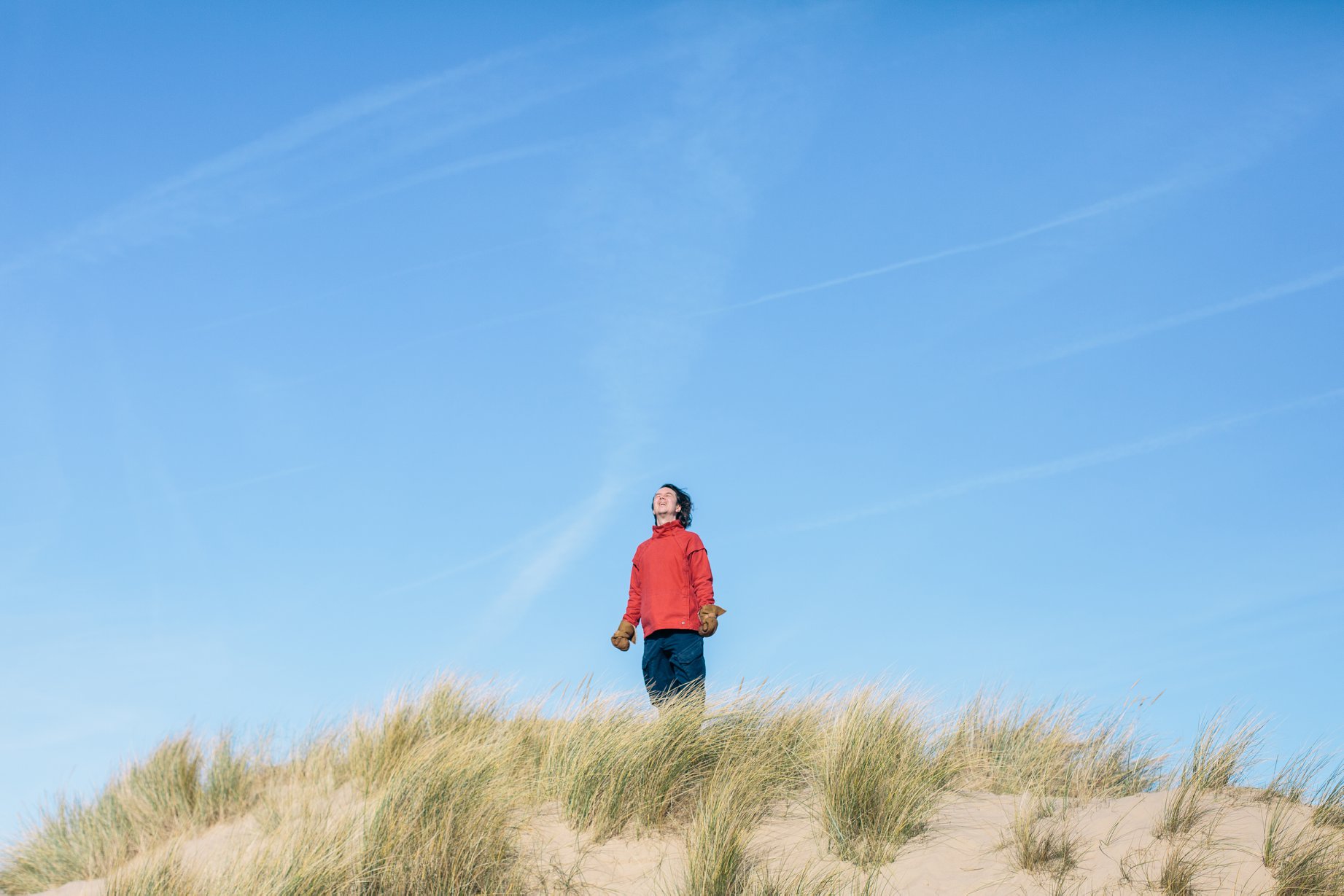 Hopefully by now you have had a chance to immerse yourself in the evocative soundscapes of Leafcutter John's new album Yes! Come Parade With Us. (And if not, this is easily rectified thanks to the wonders of Spotify). The carefully selected field recordings collected by John during that fateful Norfolk coastal path walk of the summer of 2017 have the power to transport you instantly back there with him.
And if you're curious to know a little more about the wondrous array of sounds you can hear peppered throughout 'Yes! Come Parade With Us', then you'll be pleased to learn that John himself has put together this handy track-by-track commentary to accompany the most careful listening of his new album. (Listening along HERE while you read is encouraged).
——————
Yes! Come Parade With Us : Track by track by Leafcutter John
1) Doing The Beeston Bump
The record opens with my partner and I walking on the pebble beach at Cley-Next-The-Sea. The sounds get softer as we get onto the dunes so characteristic of Norfolk coast. Tom Skinner (Hello Skinny, Sons of Kemet) plays the drums.
2) Yes! Come Parade With Us
I remember leaning right off the slipway in Sheringham to record the waves that I used in this track. I had to get really close to the surface of the water to be able to hear the pebbles moving around. It was early in the morning and the sound was so alive that It made me want to make some very positive and uplifting music.
3) Pillar
Another morning recording, this time in Wells-next-the-Sea harbour. There is a whole world of detail in this recording, the slack water, the distant sound of moored fishing boats, and lots of different birds including a tern which if you listen very carefully you can hear catching its breakfast.
4) Elephant Bones
This is one of my favourite sounds on the record. Recorded in Blakeney boat yard, the sound of rows of masts in the wind. I play Cretan lyra on this track too, which is an ancestor of European bowed instruments and is traditionally used for its strong plaintive and emotionally stark character.
5) Stepper Motor
Guest starring a Black-Headed Gull from Overstrand. Also features rain on the roof of a shepherds hut we stayed in at Overstrand. I recorded this using some contact microphones I made specially for the trip.
6) This Way Out
This track came out of a conversation I accidentally recorded in the Kings Arms in Blakeney on a particularly bleak and wet day.

'Is anyone likely to change their minds?'
'No'
'It's on its way…'
'Ignorance is bliss, that's what I say.'
7) Dunes
We had a really long, uncomfortable walk along the pebbled beach near Weybourne. When we stopped to rest I heard a quiet but fascinating sound which after some searching turned out to be wind on the wire fence which runs along the beach. I used a pair of my contact mics to record its eerie whistle. The drums on this track were played Sebastian Rochford. [Band-leader of and band-mate in Polar Bear].
Posted on 26 Apr 2019.