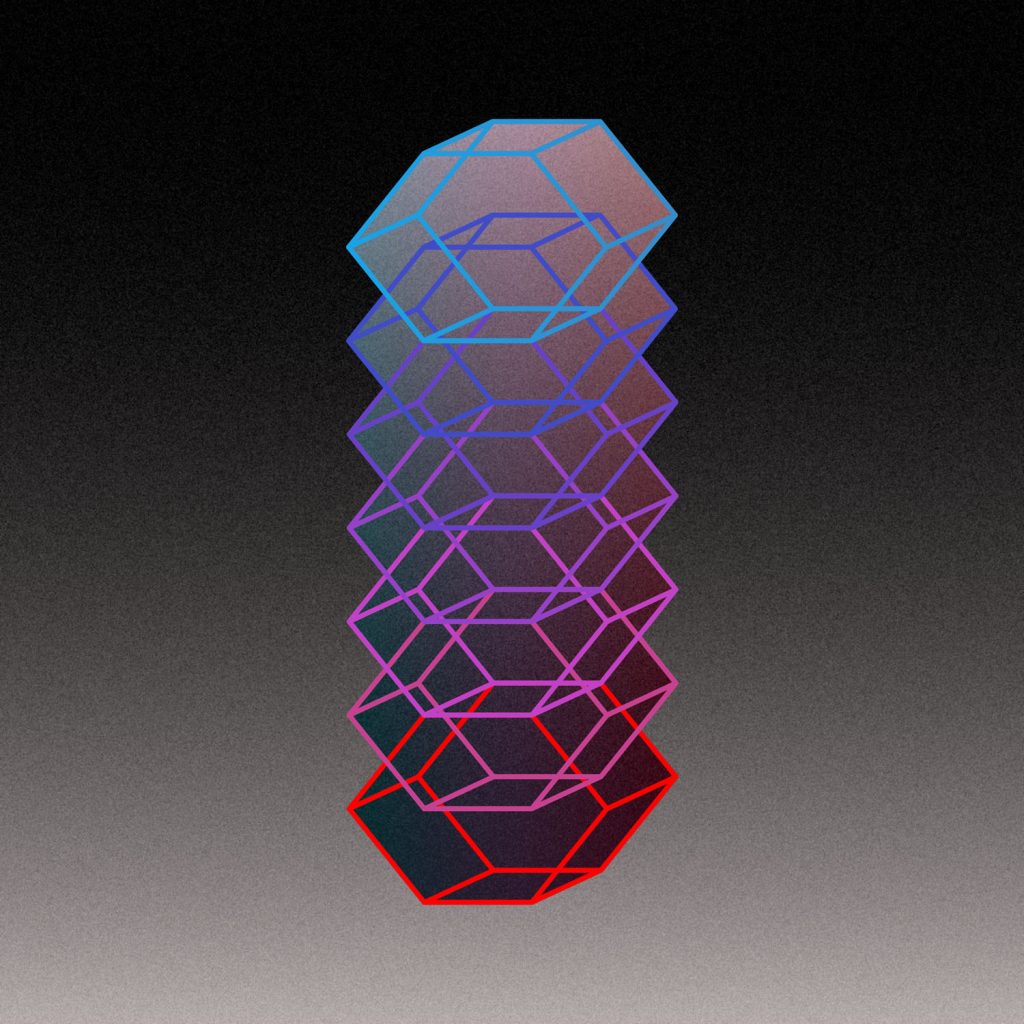 Luke Abbott has today released his first solo record in six years 'Translate', out on 20 November via Border Community. In the time since his last solo record, Luke Abbott has had to re-forge his relationship with making music alone. His solo work has always been deeply entwined with his sense of self and during a tumultuous time in his personal life that needed to be re-evaluated, and so did the music along with it. The result is 'Translate', a record that sees Abbott with a renewed sense of purpose. Written, recorded and produced by Abbott – 'Translate' is a strikingly direct body of work that retains a great depth and fullness. At times dark and ominous, others bright and welcoming, this is Abbott's sound fully realised and never so sure of itself.
Abbott's solo artist recording career may have recently taken something of a back seat, but his explorative six year sabbatical has clearly been put to good use, with plenty of mix and remix work, a new more dancefloor-directed alias Earlham Mystics and a productive new sideline in film, with two solo soundtracks to his name to date: fellow Norfolk native Guy Myhill's The Goob (winner of Best Music at the 2014 Stockholm Film Festival and eventually released as 2015's Music For A Flat Landscape album) and Jessica Hynes' The Fight (released under the title Music From The Edge of an Island in 2019). But most pivotal of all was the 2016 formation of the experimental jazz trio Szun Waves together with Jack Wyllie of Portico Quartet (saxophone) and Laurence Pike of PVT (drums), with two Abbott produced and mixed fully-improvised albums to show for it so far (and number three in the pipeline), and jazz and electronic critics united in their acclaim. ("The result is that rarest of things: an improvised album that sounds so perfect, you'd think it was all planned," said The Line Of Best Fit of 2018's New Hymn to Freedom.)
A key lesson came via the time-limited recording sessions which birthed the Szun Waves albums, which saw all three musicians holed up together in a studio for an intensive period of improvisation: it was this pressure to commit to the record which Abbott sought to emulate in the making of 'Translate'. To this end, at various intervals throughout the summer of 2019 (eleven days over four months) Abbott left behind his own compact mix studio in Norwich to make the pilgrimage to close friend and co-conspirator James Holden's laidback London studio complex Sacred Walls. Together with "engineer and spiritual guide" Holden, who remained on hand throughout to facilitate the free flow of Abbott's musical experiments and offer gentle encouragement, the first task was to assemble a sort of speaker-henge of up to eight speakers dotted around the room to which the various individual component parts of each track were dispersed. Positioning himself in the centre of the room and sound, Abbott approached the recording as a series of improvised solo live performances through which the essence and optimal arrangement of each track could be gradually uncovered, and sometimes instantly revealed, as he felt out the permutations of his compositions in real time. A bonus microphone set up in the corridor of the building allowed diverting documentary snippets of West London industrial estate life to bleed into the recordings: serendipitously timed car horns ('Kagen Sound'), screaming children and a distant radio ('Earthship').
"I've always been interested in trying to capture spontaneity in music – there's a moment of excitement when you first make something where it's totally fresh and new, and that's the moment I want to record," explains Abbott. "So when I write music now I tend to spend a long time preparing and thinking about what I'm going to do, and then when I come to make it I work very quickly." He likens his process to the Japanese Sumi-e ink painting technique: "a kind of zen ink painting style where you meditate and try and embody the spirit of what you're trying to paint, then you paint very quickly with only one brush stroke allowed for each mark. My music probably isn't as elegant and refined as ink painting, but there is a similar essence to the intention. It takes a long time to prepare yourself and you try and bring all of your expertise and life experience to the work, then you focus hard make it very quickly."
'Translate' is an album born out of a process of personal psychological re-evaluation and the rediscovery of Luke Abbott's own solo music-making practice, but as a widescreen soundtrack to the new now it also has much to offer. The world is awaking from its collective slumber and we individually stand poised on the cusp of new directions and personal transformation, and it just so happens that Luke Abbott has made a record about exactly that. In big old unprecedented 2020, Abbott now finds himself newly-reinvigorated, with a certainty and clarity that is becoming of his years; a multi-faceted all-rounder (artist, musician, performer, producer, mixer, composer) whose creative control also extends into the visual sphere, creating the mystical geometric symbols which adorn the Translate artwork as well as several yet-to-be-unveiled videos. As his improvisational journey continues, Luke would of course very much now like to head out to showcase the 'Translate' album across the world, social distancing measures permitting, ideally via special quadrophonic in-the-round performances which seek to emulate the album's idiosyncratic "speakerhenge" recording method; but for now, the fully formed vision of the 'Translate' album (and perhaps the odd live stream) will have to suffice. Long may he translate life into sound.
Listen to Kagen Sound now over on Youtube or Spotify, and pre-order now on CD, vinyl or mp3 from the likes of Bleep, Amazon, our own Bandcamp, or via one of the Dinked network of UK independent record stores for the special limited edition crystal clear vinyl and die-cut vinyl sticker package.
james holden (ambient dj set) @ wigflex 24 hours, corsica studios, london
leafcutter john & bex burch present boing @ church of sound, st james the great church, london, uk
james holden & waclaw zimpel @ antimuseu, ciajg, guimarães, portugal
james holden & waclaw zimpel @ end of the road festival, wiltshire, uk
james holden & waclaw zimpel @ dekmantel festival, amsterdam, the netherlands